Mosaic Workshops
I really delight in passing on what I know about art and making mosaics to motivated adults hungry for information about this unique, historic medium. After 8 years of full time Fine Art University studies and nearly 30 years of full-time professional practice I am well qualified to teach what I know.
My studio workshops are designed to be an immersive experience; where technical and historic information, the savouring of a carefully assembled library and fine music are complemented by lovingly made gourmet tucker and local wines. I work hard to ensure that the whole weekend provides high quality learning with an utterly enjoyable social experience.
Download the 2021 Semester 1 Mosaic Workshop PDF here

Translating Paintings to Mosaic using Smalti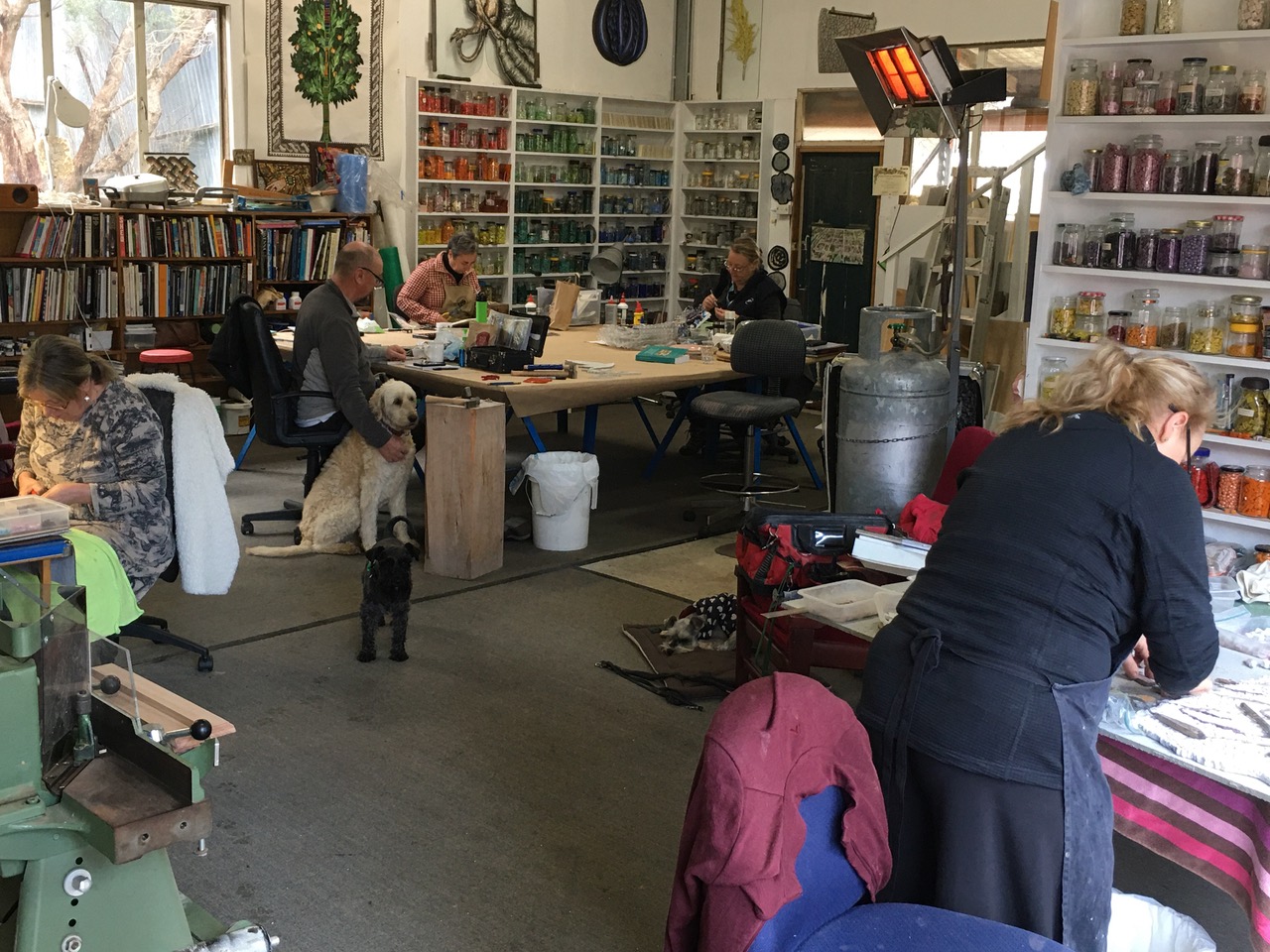 Course fee includes substrates and glue (does not include glass smalti so please BYO). Includes morning and afternoon teas, lunch Saturday and Sunday; (self-catering and independent finishing of work on Monday).
Translating a painting to mosaic requires a crucial process of design adaptation, as we seek to balance the strength of the original image with the unique characteristics of mosaic. Strong emphasis on planning andamento, together with nuanced palette handling form the focus of this course.
Book now