Mosaic Workshops
I really delight in passing on what I know about art and making mosaics to motivated adults hungry for information about this unique, historic medium. After 8 years of full time Fine Art University studies and nearly 30 years of full-time professional practice I am well qualified to teach what I know.
My studio workshops are designed to be an immersive experience; where technical and historic information, the savouring of a carefully assembled library and fine music are complemented by lovingly made gourmet tucker and local wines. I work hard to ensure that the whole weekend provides high quality learning with an utterly enjoyable social experience.
Download the 2021 Semester 1 Mosaic Workshop PDF here

GET A GRIP – Beginner Mosaics
March 13

-

March 15

$520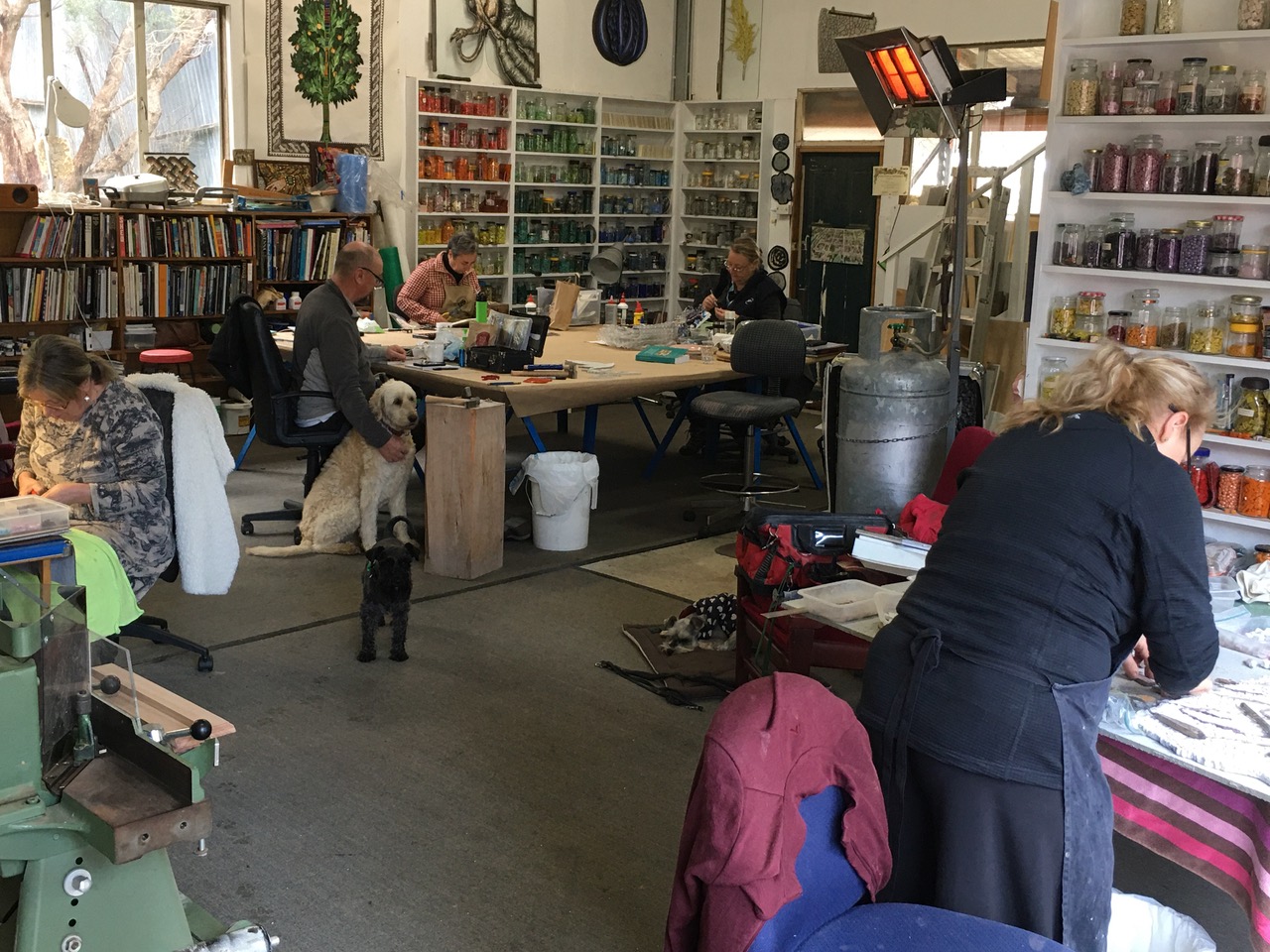 Maximum of 5 places per session
Course fee includes all mosaic materials (vitreous, porcelain and stone, substrates and glue), morning and afternoon teas, lunch Saturday and Sunday; (self-catering and independent finishing of work on Monday).
Beginning with an illustrated lecture on the origins of mosaic, Helen will help participants 'Get a Grip' on some of the options for contemporary practice, exploring both technical and conceptual aspects. She will demonstrate how to cut a wide range of materials including unglazed and glazed ceramic, vitrified glass, sheet glass and stone and introduce 'thinking in mosaic'. Course participants will make a small work on timber panel using materials of their choice. Open Access Studio Days for beginners will commence on 24 March, with a special introductory 20% discount for 'Get a Grip' participants.
Book now