Mosaic Workshops
I really delight in passing on what I know about art and making mosaics to motivated adults hungry for information about this unique, historic medium. After 8 years of full time Fine Art University studies and nearly 30 years of full-time professional practice I am well qualified to teach what I know. My studio workshops are designed to be an immersive experience; where technical and historic information, the savouring of a carefully assembled library and fine music are complemented by lovingly made gourmet tucker and local wines. I work hard to ensure that the whole weekend provides high quality learning with an utterly enjoyable social experience.
COURSE TESTIMONIALS
'Helen's workshops are such a pleasure to be a part of, I have learnt so much about different tools, techniques and methods. She has a very rich knowledge of mosaic and a marvellous ability to share that knowledge with others.' KYRA SMITH
'I have been studying mosaic with Helen Bodycomb for the past twelve years, attending two of her workshops per year, on average. I keep coming back to learn from Helen because of her excellence as a practising mosaicist, a scholar and a teacher. Every workshop is an adventure, allowing her students to explore a wide range of materials, techniques and styles, informed by Helen's knowledge of the history of mosaic but not constrained by it.' MARG GAITA

GET A GRIP – Beginner Mosaics
September 5 9:30 am

-

September 7 4:00 pm

$480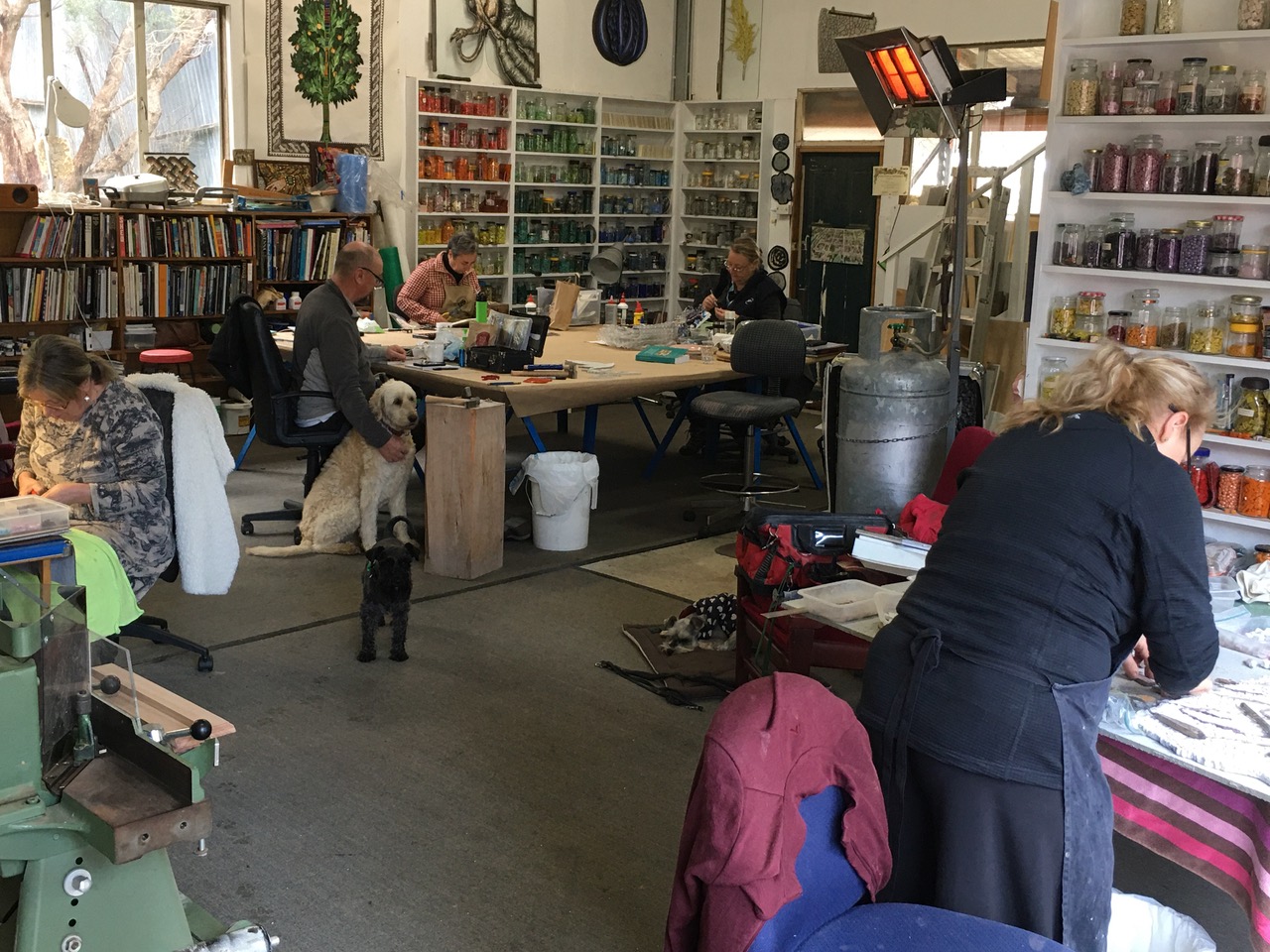 $480
Saturday 5, Sunday 6 and Monday 7 September
9.30 am – 4 pm
maximum of 5 places per session
Course fee includes all mosaic materials (vitreous, porcelain and stone, substrates and glue), morning and afternoon teas. Please BYO lunch.
Beginning with an illustrated lecture on the origins of mosaic, Helen will help participants 'Get a Grip' on some of the options for contemporary practice, exploring both technical and conceptual aspects. She will demonstrate how to cut a wide range of materials including unglazed and glazed ceramic, vitrified glass, sheet glass and stone and introduce 'thinking in mosaic'. Course participants will make a small work on timber panel using materials and design of their choice.
Book now